Become a Sponsor
Tee Sponsor
We have high quality signs at every tee providing detailed info about each hole and below each is a space to proudly display our sponsors' banners so everyone playing will see your ad – but that's not all!
We also provide year round ads for all our sponsors on all our social media channels and are happy to share any of your social media posts that you might want viewed more widely in the local community. We will also provide a banner advertising your business on our Club Sponsors page and link this to your website.
You will also receive 8 free fourballs per year and free ability to hire out our clubhouse for functions. Full catering facilities are also available at a charge as agreed with the Club Caterer.
You can check out the size of our followings here: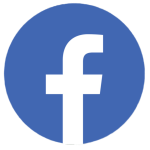 Price – Just £200 per year
Interested? Email marketing@bofagc.com
Open Sponsor
Our Open Sponsors are advertised all over social media in the lead up to our opens. Your company will be the title name to our Open competition and this open will be advertised not just by us, but at many other local golf clubs via our flyers in their clubhouses.
We host at least 5 opens per year including Gents, Gents Senior, Ladies, Ladies Senior and a Texas Scramble. 
Price – dependant upon chosen tournament.
Interested? Email marketing@bofagc.com
Current Tee Sponsors:
Ist Tee – Halliday Homes, 2 signs: White/Yelllow tees and Red tee (10th/Putting Green)

2nd Tee – Mailers Solicitors and Notories Public
3rd Tee – The Meadowpark Bar, Kitchen and Rooms

4th Tee – Blink, Bridge of Allan

5th Tee – Macnabs Solicitors
6th Tee – Thredgards, Plastic Injection Moulding

7th Tee – University of Stirling Sport

8th Tee – Mackenzie Plumbing and Heating – White/Yellow Tees and Mackenzie Hair and Beauty – Red Tee


9th Tee – The Arns Glamping Pods, Bridge of Allan
Current Open Sponsors