Frequently Asked Questions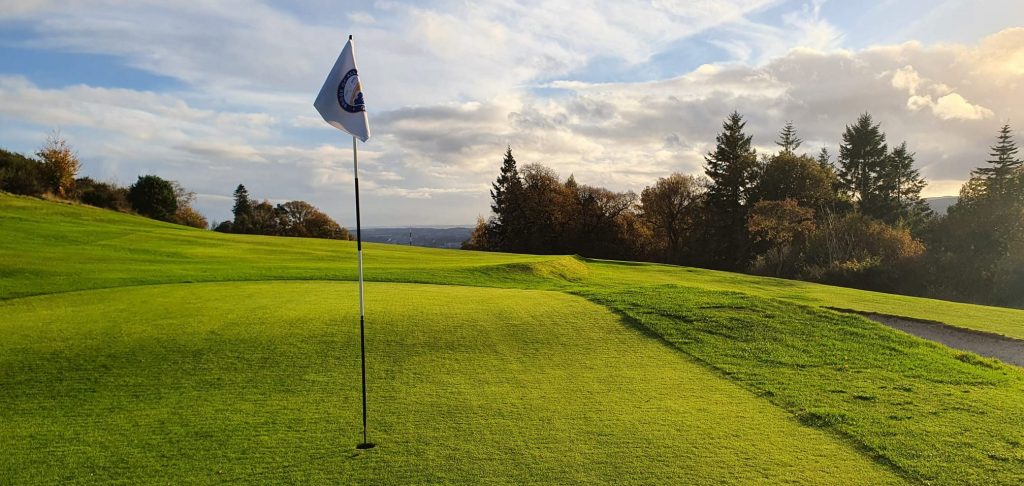 Why play Bridge of Allan?
It's a 9 hole course that is interesting and challenging. It has many hills, trees, bunkers and
other hazards and this results in a rewarding experience. Designed back in 1895 by one of the
most important characters in Scottish Golf, Old Tom Morris. The views of the Stirling area
from the course are absolutely breathtaking. The first hole is one of the most challenging in
the whole of Scotland and it was recently nominated for Scotland's "Best 9 Hole Course"by the
Scottish Golf Tourism Awards

What's the course like?
It's 33 shots for par (66 if you play 18 holes). Playing time is 90-120 mins for 9 holes. From the
Medal Tees the distances are 2560 yards for 9 holes. We also have yellow and red tees for a
shorter, faster experience.

Can I play 18 holes?
Yes!! You can play round twice and there are different tees on some of the holes to mix up the
challenge on the back 9.

How much is it?
Cost in Golf Season is £15 for 9 holes. £21 for 18 holes Mon-Thu, £25 on Fri-Sun.

How can I book?
We use the BRS golf booking system. You can find us on
https://visitors.brsgolf.com/bridgeofallan#/course/1

Do you have a Clubhouse?
Yes! Open from 11am-9pm throughout the Golf Season. It serves hot and cold food, alcohol and
soft drinks, has a TV and a lovely outdoor decking area where you can relax in the sunshine.
It's an extremely friendly and relaxed atmosphere and visitors are very welcome!

Can juniors play on the course?
Yes. You are welcome to bring children to play with you so long as they are appropriately
supervised. The same applies to their entry into the Clubhouse.

Where can I get a Scorecard?
Our scorecard is available online here: Scorecard
Cardboard scorecards are available in the changing room entrance area.

What do I do upon arrival?
Simply walk out onto the course in time for your pre-booked tee time, If you have any
questions, you can pop into the Clubhouse and ask.

Do you have any lockers?
Yes, but these are for members only.

Can I rent a golf cart?
No. Our course is on a slope and is thus not suitable for golf carts.

Can I rent clubs?
No. We require visitors to provide their own clubs.

Can I rent shoes?
No. We require all golfers to bring their own appropriate footwear for on and off the course.We do have a shoe cleaner available though.

Can I bring a Golf Trolley?
Absolutely! We even have a few spares that are free to use for visitors if you need one. They are
available on a first come, first served basis.

Is there a Car Park?
Yes. We have a good sized car park right at our clubhouse.

Are there changing facilities?
Absolutely. We have separate ladies and gents locker rooms and they both have their own
bathrooms.

Do You have a Course Flyover?
Yes. View it here:
Course Flyover – YouTube