Reciprocal Golf
Reciprocal playing arrangements have been agreed between Bridge of Allan Golf Club and those Golf Clubs listed below:
Check the club's website for details of the arrangement and booking conditions.
Comrie Golf Club (50% of advertised green fees, up to 4 players per group)

Dunning Golf Club (50% of advertised green fees)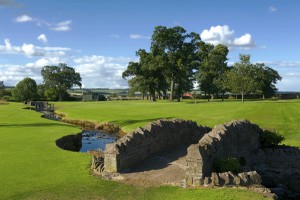 Falkland Golf Club (£5 a round for either 9 or 18 holes)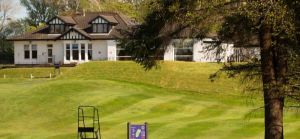 Strathendrick Golf Club – (£10 a round,  email info@strathendrickgolfclub.co.uk or davetheshintyman@btinternet.com or call 07799121401)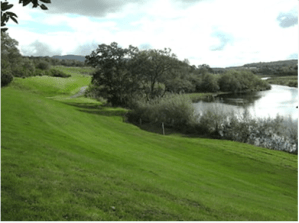 Guidance for Visitors to Bridge of Allan
Bridge of Allan will allow full playing members of the other club to play for 50% of the normal prevailing green fee (subject to any arrangements for winter green fees).
Times booked under this agreement are subject to availability.
Players may email marketing@bofagc.com and book a time stating clearly that they are booking under this agreement, payment can be made by card/cash on arrival at the Clubhouse (check tee availability and fees on BRS via the club website in advance).
Players will be asked to provide proof of current membership, fixture book or bag tag.
This agreement cannot be used if visiting with an organised party.
Juniors are welcome under this agreement but must be accompanied by an adult.
1895 Club
The 1895 Club is an informal society of clubs that were founded in 1895 and provides members the opportunity to play in a wide variety of clubs around the world.
---
Bridge of Allan Golf Club can only take bookings from visiting '1895 Club' members once all the required documentation has been produced by you/your Club Secretary, please ensure that you have this ready to send to us at your time of enquiry/booking. 
---
 Club Basic Rules/Courtesies
For courtesy visits to other Clubs in the 1895 scheme some basic courtesies/rules are to be followed:
Members make their own arrangements (IN ADVANCE) with the Secretary of the Club they wish to visit.  (Do not turn up unannounced.)
Members must send a letter of introduction (available from the Club Secretary, ask well in advance) and a handicap certificate confirmation. 

Check dress rules with the host Club and respect them.

Numbers to be kept to a reasonable level at any one visit as are the number of times visits are made to the same Club.

Some Clubs have put restrictions on the number of visitors at any one time and these are shown in the notes at the bottom of the list of participating Clubs. Please check before you make any requests.
List of golf clubs in The 1895 scheme are available here: 1895_LIST_NEW