Coaching
At Bridge of Allan we are lucky to have the assistance of Tim Mitchell, he is available for coaching for all members of the club, including  juniors.
Tim Mitchell is a PGA level 3 coach and has been a professional golfer for the past 14 years. Welsh born Tim holds an honours degree in English Literature and American Studies from Swansea University where he was also awarded a golf scholarship. With a wealth of experience gained from head coaching positions at Old Thorns Golf and Country Club, Murrayfield Golf Club and Edinburgh Leisure he has dedicated his career to coaching golfers of all ages and abilities.
Having spent over 10,000 hours honing his craft, Tim's coaching philosophy is summed up in his book "How to coach golf to kids and other humans". For Tim's pupils a golf lesson is an experience filled with goal setting, fun and a variety of practice methods. All of Tim's lessons aim to inspire the player and provide them with the necessary skills in order to understand, predict and achieve their full potential.
Website: www.parsystemgolf.com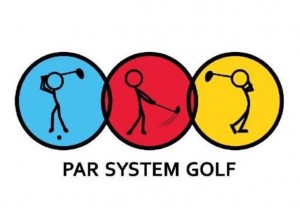 Email: tim@parsystemgolf.com
Mobile: 07812 983 888