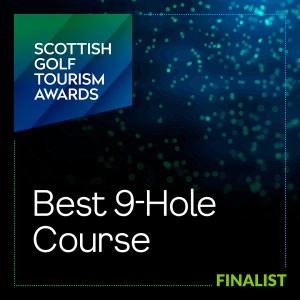 We are very pleased to announce that we have just been shortlisted for "Best 9 Hole Course" by the Scottish Golf Tourism Awards 2022.
This is quite a Christmas present for all of the people that work so hard to keep our Club running and our course maintained every day.
We are delighted that our stunning, challenging and truly historic wee course is getting the recognition that we feel it deserves.
The winners are announced in February 2023 at a celebration of the very best of the Scottish Golf Tourism Industry at the 10th annual SGTA Awards. Best of luck to all the nominees and keep your fingers crossed for us!!
If you want to read more about the awards click here: